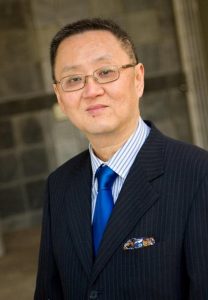 Cam Hui has been professionally involved in the financial markets since 1985 in a variety of roles, both as an equity portfolio manager and as a sell-side analyst. He graduated with a degree in Computer Science from the University of British Columbia in 1980 and obtained his CFA Charter in 1989.
Equity quantitative analyst since 1985
Wood Gundy Inc (now CIBC World Markets), quantitative and special situations analyst
Batterymarch Canada, quantitative Canadian equity PM
Batterymarch Financial Management, quantitative global equity PM. Batterymarch was founded by Dean LeBaron, along with Jeremy Grantham before he left to start GMO.
Graham Capital Management, long/short equity hedge fund PM
Merrill Lynch, technical research analyst on Institutional Invest ranked team, which was the successor to legendary market analyst Bob Farrell
Qwest Investment Fund Management, portfolio manager
Consultant to hedge funds and blogs as Humble Student of the Markets
Broad range of experience
Global markets (Canada, US, international, emerging markets)
Wide product experience (Institutional, mutual funds, global natural resources)
Bottom up stock selection, top down asset, country, sector selection
Risk control and portfolio construction
Trading cost optimization
Product engineering, client service and marketing
Past notable public sector asset management clients: CALSTRS (California State Teachers Retirement System) and OTPPB (Ontario Teachers Pension Plan Board)
Also see The Humble Student story.